Multi-column
What does "Living Fuller" look like to you?
To us it is embracing delicious food, good people, and making a positive impact where we can. Just like grafting a plant produces a more resilient plant, we want to combine forces with other farmers who change the world every day through food.
We are ingredient snobs, agriculture experts, educators, and we love delicious food. Through wit and whimsy, we are reimagining
unexpected foods and staple ingredients into delightful and sexy products.
Our founder, Olivia Fuller, is a beekeeper, forager, a "farmer first" horticulturist, grant reviewer for the USDA and NIFA, international speaker, and state-wide Pollinator Program lead.
Olivia grew up in a food desert as many people in America are still living in. Her dreams of making a difference through farming were dashed when her agriculture degree exposed her to a food industry hostile towards female farmers that didn't fit the mold of big agriculture. She felt she had to choose between being herself and being what a "farmer" should be.
After moving to NYC as an aspiring actress, she discovered urban farming and recommitted herself to making a difference through food.
But this time she would create her own path, focusing on conscious farming and magically good ingredients. And so Liv Fuller was born.
We don't take ourselves too seriously even as we help tackle food insecurity, farmer health, and planet sustainability.
We aim to remove stereotypes of farmers and
highlight the people behind our food
We collaborate with small independent US farms and other female-run farms who also support regenerative agricultural systems and take care of farmers.
We aim to cut through the BS and misinformation about farming by providing full transparency and food-system centric education to consumers. 
We believe in
full ingredient transparency

, starting with our label

Our product labels disclose mushroom dosage per serving, information often missing from comparable product labels. We also third-party test and collect full pollen analysis of our honey and disclose it on our site.
Pollinator health is dear to our hearts
Pollinator health and preservation is dear to our hearts
We know first-hand that pollinators are the cornerstone of the food system and the biodiversity we all depend on for our survival.
For every product you purchase, we donate to the Xerces (pronounced Zer-sees) Society, a science-based nonprofit organization that protects wildlife through the conservation of pollinators and endangered species, and reducing the use of pesticides.
For over 50 years, Xerces have protected endangered species and their habitats, produced ground-breaking publications, trained thousands of farmers and land managers to conserve habitat, and raised awareness about the importance and plights of invertebrates in forests, prairies, deserts, and oceans.
A word (or two) on packaging
A word (or two) on packaging
Inspired by chefs' kitchens, our innovative squeeze bottle is a breeze to use and virtually mess-free.
We recognize the environmental factors that go into making products and believe in using plastic responsibly. While end-of-life impact of plastic bottles is greater than glass jars, * gasp * their overall footprint is significantly lower than glass (full study). That's because they weigh significantly less and require much less fuel to create and transport. Our recyclable and reusable squeeze bottle is made from the most lightweight plastic that is feasible. It's also BPA free.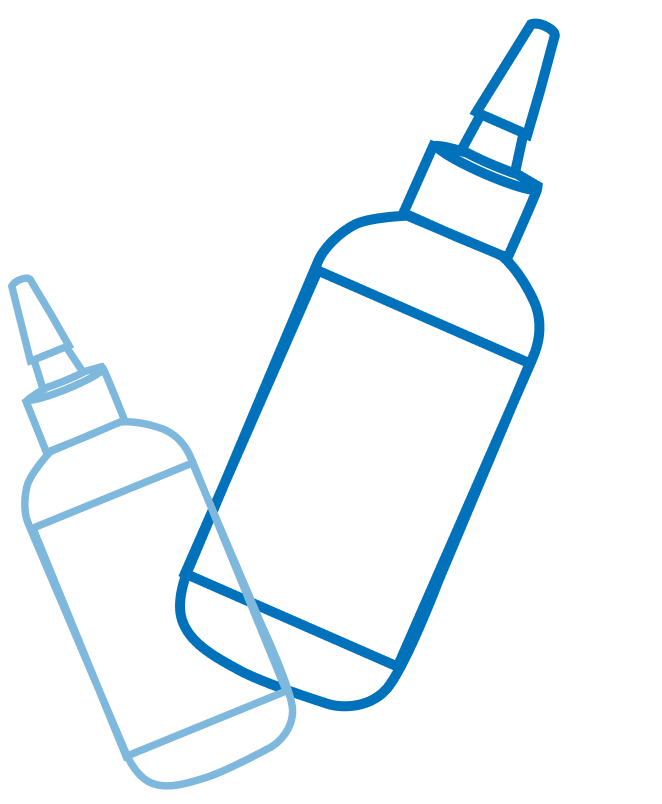 For our packing and shipping containers, we use recycled, recyclable, or fully compostable FSC certified materials. Whenever practical, we also use water-based ink stamps instead of labels to reduce paper and adhesive use.